With some nice warm days starting to show up in the forecast its time for me to put away the skis and start riding my bike. This past ski season was one of the best I can remember, for many reasons. If you are a super keener there is still some great skiing to be had well into April, but I have pulled the plug and moved on to riding bikes. It is time to say good bye to the skis for this year, but I just wanted to remember some of the good times this past year, and what a year it was!
I tried to made a point to do a bit more exploring this winter and ski some lesser known local terrain. These blisters were from a day my friend Gary and I skinned up Mt Cheam all the way from Chilliwack Bench road. It took us 2.5hrs of "going good" and my feet payed the price. We pulled the plug on the summit due to conditions in the alpine, but my feet won a wicked prize.
A very fun day for me was when a small group of us drove 12 min from my house and put on skis at the bottom of Bridal Falls FSR and we skinned right to the top of Mt Archibald. The views were amazing and the multiple hour skin up was well worth it. Conditions were not great on the North aspect we wanted to ski, but the views on the way up were just awesome and we didn't see one other group.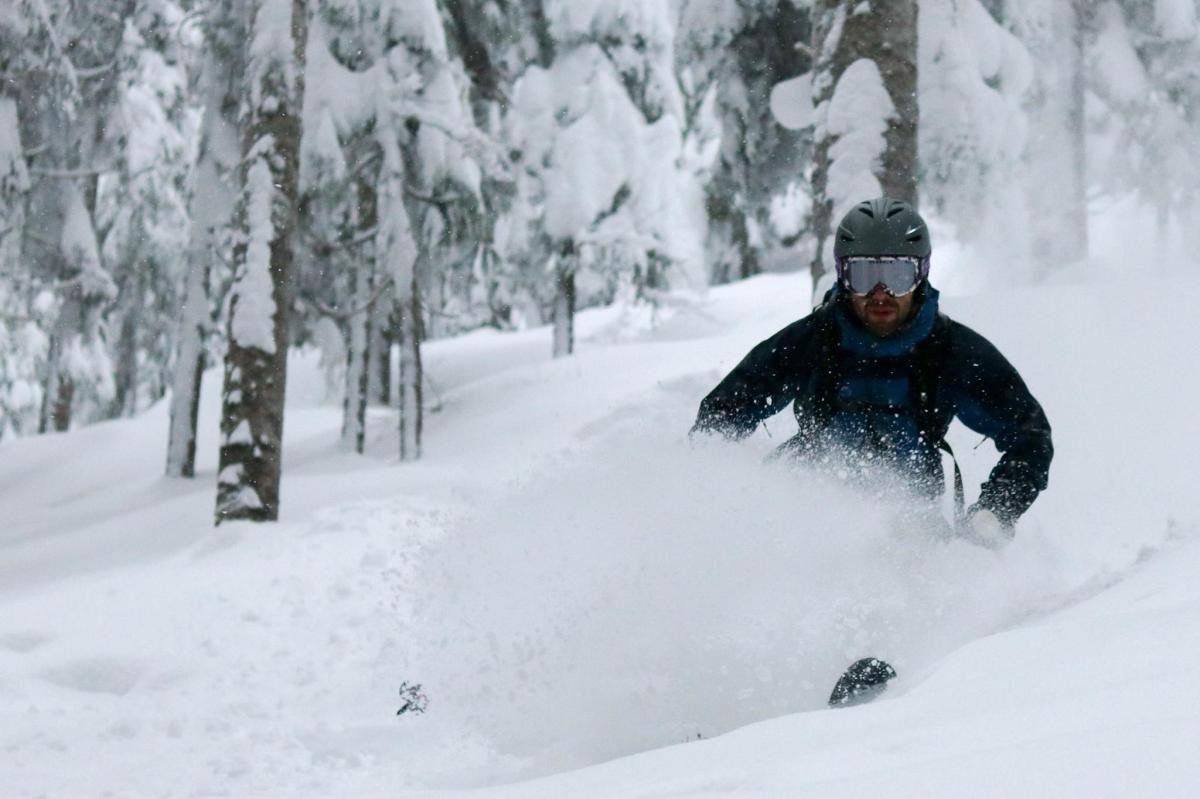 The Coquihalla is normally an amazing place to ski. Getting fresh tracks on the easy stuff is much harder then it used to be. However around the Christmas holidays it was just going off! I had a good friend come up from California and we skied a ton with amazing conditions every time. It was full hero snow.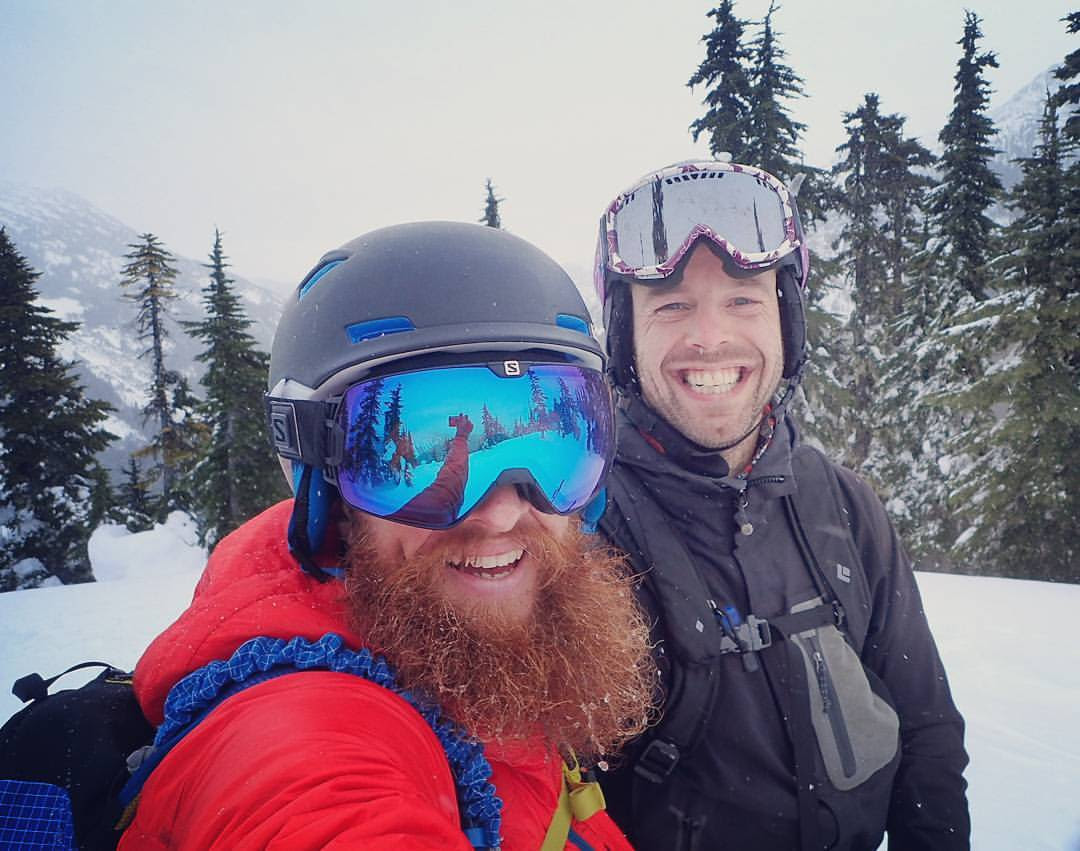 It was late winter of last year when my wife Melanie and I watched the documentary on Netflix called "Barkley Marathons, The Race That Eats its Young". Then shortly after that the main stream media was telling the story of this hard man from North Vancouver who attempted the Barkley, his name is Gary Robbins. Melanie knew Gary from her previous life living in North Vancouver. Fast forward to late summer of 2016, we are shopping at the Coopers in Garrison and I come out of the bathroom and see this guy who looks just like Gary Robbins. That's when things got funny.
I whisper to Melanie, "hey I think that's the Barkley guy"
Mel says to Gary, "hey, are you Gary from North Vancouver?"
I say, "yeah you're the Barkley guy!"
Gary's wife, Linda rolls her eyes.
Turns out Gary was camping up at Cultus Lake with his wife Linda and their young son Reed. I then started my "you should move to Chillwack, its amazing" speech, and before you know it we had exchanged numbers and I was giving them a tour of the neighborhood. Over the winter we ended up skiing almost once a week and we had some amazing skis together. Gary was using skiing touring for training for this years Barkley. Once a week Gary and I would get together and crush each others balls while having the time our lives. If you haven't heard what happened at this years Barkley you should check it out. Gary is a Boss, and its quite a story. Needless to say next winter we will be doing some longer days, more vert, and not getting lost. Well, maybe getting lost…
Most of the days we skied were amazing, but you don't always win. On a very cold day in the middle of winter we did Mt Frosty in Manning Park. I was just getting over the flu and was suffering like a dog all day. It was -20 and windy at the top, I lost a ski on the way down and watched it get like 50 feet of air time before it landed in some rocks. Then on the ski out we got crazy lost and were very late getting home. Gary got stuck in traffic as well. That day I ate my feelings in the form of a Jim's large specialty pizza.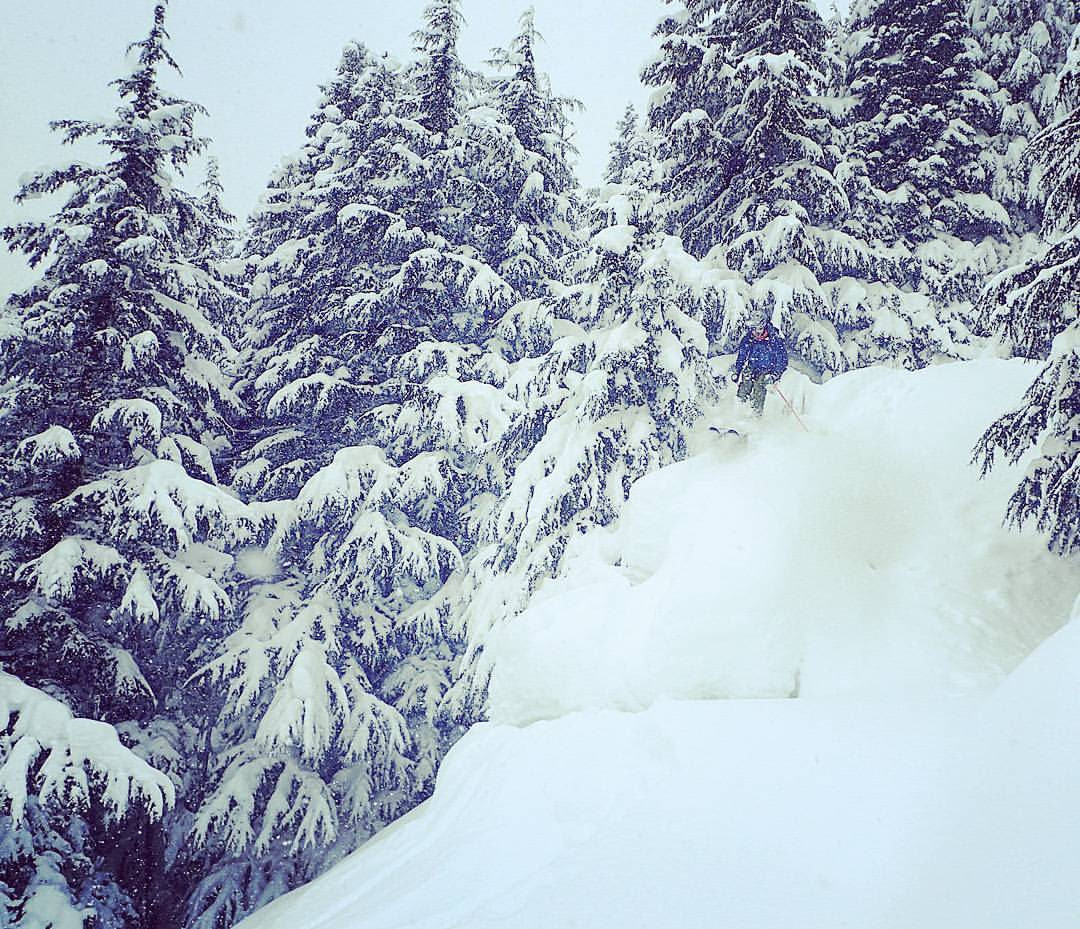 My final memories of the winter was when we got a massive dump right in Chilliwack. We had 80cm on the ground right in my yard. I did a bunch of days up at Elk Mountain. It was a rather large approach but totally worth it. You could do 500m runs in the trees on some of the most amazing terrain ever. I had so many great days up there this year. It was so easy to rack up some serious vertical. Gary and I did a day just shy of 10,000 feet in very short order. Every ski season is not like this and I was very lucky to take advantage of it.